Buy iOS Music App Source Codes From SellMySourceCode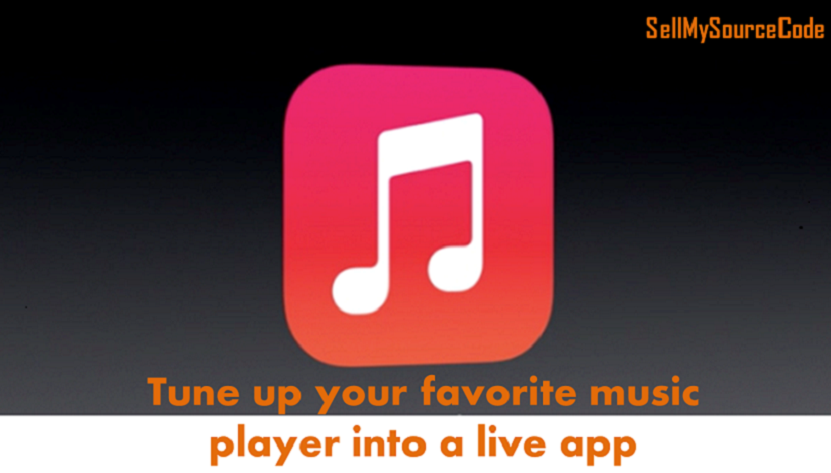 What do we do when we are bored of playing same old games or when we are very happy or even when we are very sad and also in many other occasions? All of these have one answer. We listen to a beautiful music. This is why music have always been an ever green business everywhere.
Due to this to get the updates to the latest music and songs everyone will always need a Music app which will make it easier for them to search for their favorite ones. Now you can imagine that creating a music app is ultimate money earning business. SellMySourceCode brings you a lot of category of a variety of music apps source codes which you can easily modify to have it on app store start generating passive revenue.
Take a look at the best music app source codes for iOS devices.

1) Online Radio Recorder/Stream/Listener

• The online Radio Recorder/Stream/Listener is an app which is one of the first of this category for iOS.
• This app will allow you to record, stream and listen to radio online.
• It will automatically stream you the live radio from your specified URL and the streaming process will be running in the back ground.
• This user friendly app allows you to tap the navigation, multiple radio support, play pause and audio support settings.
• Also featuring Facebook, Twitter & YouTube URL and functionality.
2) SoundBoard/Songs/Audio/Ringtones/Music

• Tap on the screen to view the list of songs on the screen and get the full details of the song being played.
• Also featuring with a media player with Play, Pause, Next, Previous & Download options. After downloading it will automatically be saved in the iTunes share documents folder.
• You can add any audio files. Gives high Quality sounds, easy to handle and change data.

3) Sound Track / Music App

• The sound Track/Music app is one of the favorite apps for all the music lovers.

• This app features a collection of lots of songs by many artists where you will get all your desired songs at one place.
• Also featuring unlimited and superfast song identification and listening.

4) Kids Nursery Songs

• This kid's nursery song app consists of a perfect collection of delightful nursery songs for kids along with the songs, music, animations, interactivity and many more.
• This app would be very beneficial for kids because it features very popular Nursery Rhymes, lovely music and many amazing tunes.
• It has a categorized songs and videos with 20+ rhymes with it.
• You can even add more rhymes, songs and animations into the app.

All these were just few of the top music app for iOS but you can find many more similar music apps for iOS as well as for android. And also you can create view many other categories of Android, iOS and 3D apps/ games only at SellMySourceCode.
If you liked any of these top music apps and if you want to create one for yourself using any of these source codes then you can always use SellMySourceCode. Don't miss this chance to modify it as per your own requirement and start an easy income.
You can contact us any time at info@sellmysourcecode.com for any kind of query and view more of iOS, Android and 3D games/ apps source codes.
Also view: The best Zombie games source codes.
1165 Views | Date :February 10, 2016