Buy the Top Crime Investigation Source Codes with Best Discount Offers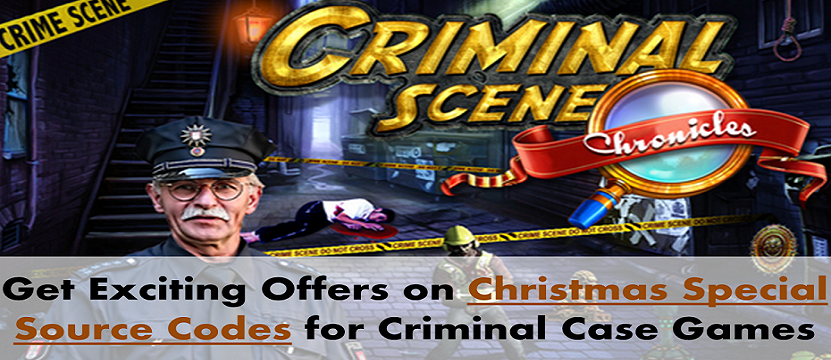 This Christmas get the best offers on SellMySourceCode on 1000 + options of games and apps to choose from. Get up to 70% discount on any source code you purchase and create a game or an app by yourself within days at much cheaper rate. This would be the best opportunity for you to create a game by yourself as the Christmas festival can give you huge benefits on the app stores.
Let's have a look at some of best variety of Crime Investigation games source codes that you can purchase at the cheapest prices in the market.
Kids who watch thrilling and detective movie always have a fantasy of becoming a detective themselves so that they can investigate a crime scene with their intelligence and catch the criminal. Gameiva brings a perfect game for all those detective kids where they can become and solve a criminal case on their own. Watch the crime scene carefully and pick out all the suspicious items there. There are lots of criminal scenes which need to be solved immediately so get ready and start the super investigation.
Detective activities in the Game

:

1) There are three bunches of crime that has happened.
2) Each bunch has 10 different levels of crime investigation scenes.
3) The levels will be from easy to very difficult as you pass each level.
4) Find out all the suspicious objects in the crime scene within the given time and score maximum points.
5) Complete all the levels and become a successful detective.
6) Share this detective game with your friends and test your intelligence.

There is a crime investigation going on and you have to spot all the crime scenes and find out all the suspicious things. There is an image that is provided o you but there are few things different from the original crime scene because some things have been replaced by someone. So now find all the replaced items from the crime scene by looking at the images. You have to do it fast as there are lots of crime scene to be checked which will vary from easy to difficulty as you move forward with the levels. Hurry up as the time is limited in each game.
Investigation Activities in the Game

:

1) Lot of different crime scenes to be investigated.
2) Find out the missing objects from the image and the actual scene.
3) The time will be minimized as you move on with each level.
4) Find 10 different items on each level.
5) Share this crime investigation game with your friends and solve it together.

The crime has risen to a very high level and as a brave detective it is your duty to bring all those criminals to justice and bring down the rate of crime. Go to 10 different cases of serious and horrible crimes and find out the mystery behind it. Each murder case will be having 5 different scenes having different ways to solve the crime. Solve using different tools and find out all the suspicious things which were probably used for the crime.
Activities in the game

:

1) Lot of different scenes of crimes to be solved.
2) Find out all the different hidden items in the crime scene.
3) Solve and find out the reason and the motive behind the crime activity.
4) You have to do it fast before the time gets over because there are so many different crime scenes to be examined.
5) Share the crime cases with your friends and solve them together.

You can easily edit all the app source codes and apply any into it to make it look even more amazing on the day of Christmas. These were just few of the top Android Criminal case games source codes in the app store you can find lots more the world's best platform to buy and sell source codes at SellMySourceCode. Also have a look at the other categories of app source codes like Android and 3Dgames and apps.

2030 Views | Date :February 10, 2016