Christmas Mega Sale on The top Source Codes of Learning Games for Kids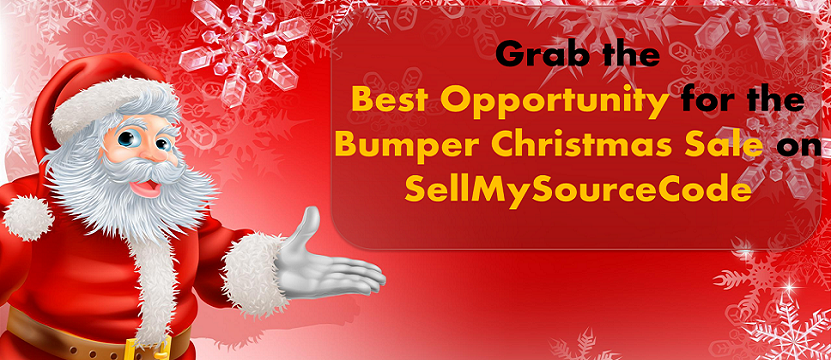 What's your plan for Christmas? Obviously it is going to be some amazing entertaining activities and enjoying with all your dear ones. But along with having fun why not you make some quick and easy money. SellMySourceCode brings you with the best BUMPER OFFER for you in this festival of joy and happiness on 1000+ source codes of highly successful games and apps.
Let's have a look at the best Christmas special source codes from SellMySourceCode with that you can easily modify and build an another app or game of your own.
• In this Christmas Tree Maker game your child will decorate the Christmas tree with beautiful lights, ribbons, ornaments, garlands and many other decorating items.
• The game has a lot of things to choose for the decorations like cliparts, ribbons, Christmas balls, bells, lights, stickers, candles, gifts, snow in so many colors and sizes!
• Select the Christmas tree from lot of different types of Christmas Trees available and then choose the type of decoration.
• Tap on "+" to increase the size of the Christmas object. Tap on "Del" to delete the object.
• The aim of the Christmas decoration tree game is totally fun and entertainment, but there is also an educational?element – kids learn about Christmas accessories and colors combinations.
• This is an excellent game that will put a smile to your kid's face this Christmas.
• Now, it's time to show off your kid's decorating talents by sharing the tree on Facebook, twitter or emailing it to a friend! Don't forget to save it in the gallery so you can admire it later!
• Enjoy lot of different Christmas songs and also invite your friends to the Christmas party with the songs.
• There are dozens of different beautiful Christmas songs that you can listen in this app.
• Multiple songs given in this apps, tap on any song to play on this Christmas.
• The lyrics with each song will help you to sing the song along with the music and also learn them.
• Connect all the dots and reveal the beautiful picture with this fun kids game.
• This app is now optimized for iPhone/iPod Touch & iPad.
• Kids Connect the Dots FREE contains 2 images to try it out before you buy the full version.
• This game will teach the children to recognize and pronounce numbers of the alphabet in a kid-friendly educational way.
• Your child will learn to recognize and pronounce the numbers or letters in the game easily. So the game is a wonderful way for children to learn to count and learn the alphabet. Kids can also learn to identify the objects by connecting the dots.
• It is really important we keep our houses clean during the festival of Christmas and enjoy the festival to the fullest.
• Gameiva brings a special game for all the toddlers and kids having all the different cleaning activities the toddlers can learn and do by themselves for the Christmas.
• Enjoy playing and doing all the different Christmas activities and also learn to keep this festival of Christmas clean and enjoyable.
• We are entirely devoted to build user friendly games to fun and learning for better familiarities and enjoyment for kids.
Christmas holidays around the corner & it'¬s all about funny activities & entertainment for kids. Gameiva is here with awesome educational coloring fun game for kids. That game keeps them active as well as entertained & its best way to learn with fun during holidays. Lots of different coloring pages to select with different sketches. Kids will learn how to color a picture properly, learn about color combination & more with this game.
Activities in the Game

:

• Many coloring page to select with different sketch.
• You can color the picture with brush, pencil or crayon.
• Lot of different color shades to select from.
• Decorate colored picture with your favorite stickers.
• Save picture into gallery & share.
These games are specially designed and coded by experts and are tested with perfection. Buy them at the cheapest price and amazing offers for all of them and edit them easily to build a totally different iOS, Android or 3D game by yourself. Have a look at the numerous different categories of games and apps in SellMySourceCode to choose from.
1402 Views | Date :February 10, 2016