Exclusive Discount Offers on the Latest Game SourceCodes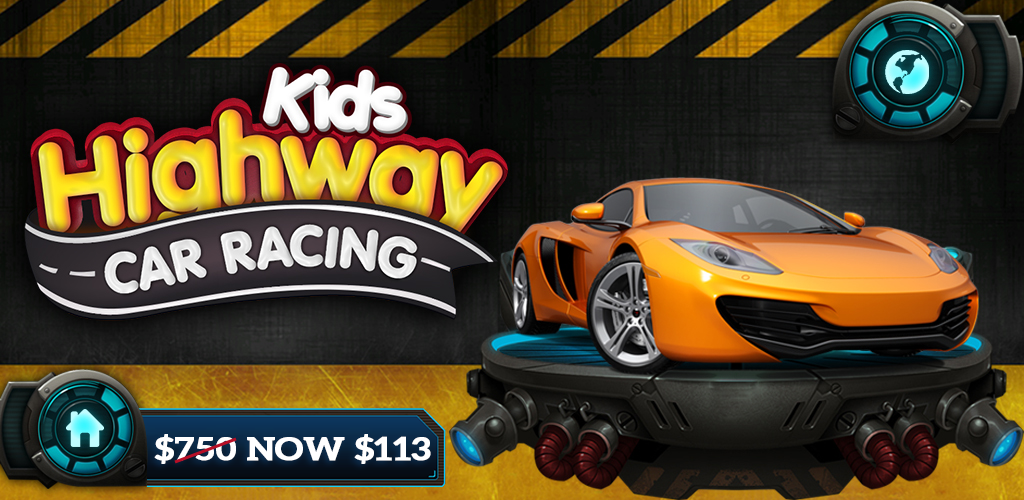 The app stores are filled with amazing games which earns their developers huge amount of revenue at a very short time which is why huge number of independent developers are attracted to the game development. Even people with no coding skills are making game on their own and making handsome revenue from the app stores. Dont be surprised!! As making games without having any coding or designing skills are very common nowadays and it is really successful.
SellMySourceCode will now help you to prepare a super game on your own of a very high quality with some amazing ready to customize source codes. Below are few of the amazing game source codes of various different categories that you can purchase at the cheapest rates in the market.
An addictive and entertaining driving game for kids by GameImax which features a lot of unique challenges like shooting, racing and surviving from the attack of the competitors. Burn the highway roads with the best and the fastest racing cars with you can go firing through the traffic shooting down the enemies and collecting various power ups. This ultimate endless racing through the long highways will be a new type of driving experience for the kids as it is easy and also thrilling to play.
Activities in the Game:
Many different vehicles with different features and abilities.
Amazing graphics with very good simulation of physics.
Collect points by shooting the enemies on sight.
Earn points to unlock new cars with amazing performances.
Defeat all the other competitors and become the ultimate racer.
Dolphins are the cutest and also the most intelligent sea animal. And now GameImax brings a special game for all the kids with a wonderful opportunity to play with a dolphin in this adorable game for kids. Help the smiling Dolphin with a lot of different fun activities like feeding him, bathing him, testing his health and giving him proper medicines to keep him healthy and bathing him etc. Also give her a little makeup to make her the most cutest and beautiful dolphin in the entire sea.
Activities in the Game:
Prepare different dishes yourselves like burger, ice cream, soup, candy for the cute Dolphin etc.
Treat her off all illness and make her healthy again with the proper medicines.
Bath her with clean water when she is dirty.
Do a lot of makeover to make her look extra beautiful.
Finally put some songs for her switch off the lights and put her off to a sound sleep.
And yes don't forget to give the dolphin a kiss before because dolphin loves it so much being kissed by kids.
Small kids always dream of becoming a pilot and fly a plane and for those kids GameImax has an amazing game for kids where they can create some amazing airplanes by themselves and even fly them through the air. Complete various different fun activities like repairing the broken parts, removing the parts that are not working and changing it, coloring it and fitting the perfect body parts on it. Complete this airplane daycare game for kids and become a successful pilot.
Activities in the Game:
Lot of different airplanes that you can choose from as per your likes.
Do lot of different activities like repairing, fueling, changing the broken parts etc.
Experience driving many different varieties of planes and become a pilot.
Complete all its requirements my doing its proper maintenance and care.
The beautiful lady is very excited as she is pregnant and she is about to give birth to a cute baby. So in this situation the mother and her unborn baby need lots of care and attention. Show your care and love for the lady and also do proper treatment for the unborn child so that he is born as a healthy child. Complete all her necessary requirements for the mother as per the instructions given for a safe delivery of the child and also for his better health. So join this game of responsibility and also enjoy playing and taking care of cute baby.
Activities in the Game:
Complete all the required treatment for the mother as she might be feeling sick very often.
Check her health and give her proper.
Use a lot of medical tools and find out more about the unborn baby.
Take care of all the injuries of the baby and cure it with proper medicines.
Also bath the baby so that she is clean from all the germs.
Play a lot of different fun games with the baby to make her happy.
The source codes listed above are:
The source code is outstanding and is implemented in JAVA.
Is already optimized for Marshmallow (latest Android 6)
Admob implemented & ready
You can choose from more than 1000 different variety of source codes which you can easily buy at the cheapest rate in the worldwide market and customize your favorite source code easily and prepare a game by yourself and earn quick revenue from it within days.
We have many different games and apps of all categories for platforms like iOS and Android, also huge category of high quality 3D game source codes for you. SellMySourceCode is one of the top platforms in the world to buy and sell apps and games source codes. We make sure to provide you with the best quality of source codes and service so that you can easily buy at the best prices in the market.
2268 Views | Date :April 21, 2016