Exclusive Offers on the Latest Templates for iOS Games for Kids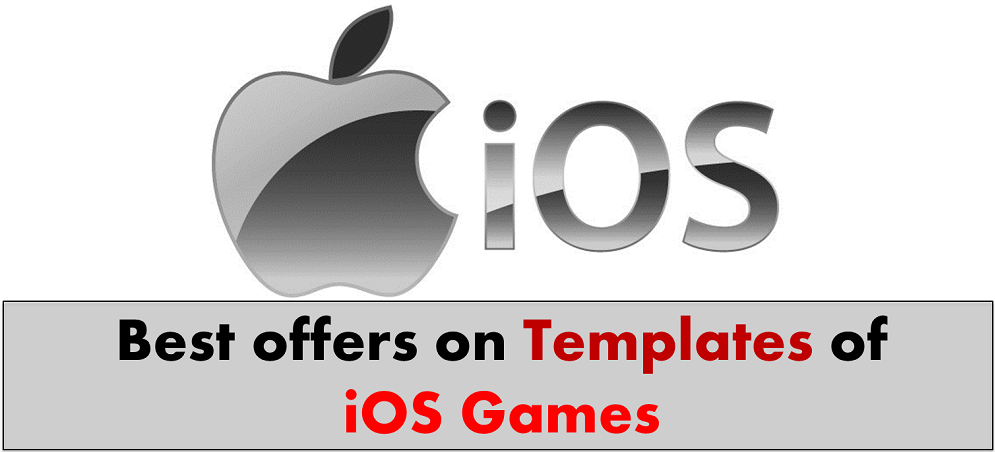 We from SellMySourceCode constantly put efforts to bring the best category of games and app for you every time. This time we have made a selection of some new category of source codes for high quality kid's games at the best offers that you will find in the source code market. These templates can be easily re-skinned by yourself even if you have zero coding skill as we have arranged the codes and design in such a way that you will never find it difficult to understand.
Now let's have a look at some of the latest and the best products of source codes that we have for you at SellMySourceCode.
Drawing and painting is one of the favorite past time for all kids. Along with that it gives them a lot of fun and also helps to build their creativity. This app is a free coloring pad for kids where they can learn to draw with numerous options available to sketch and paint. Children can paint using any drawing tools with lots of different colors. This game can motivate a child's imagination and their artistic skills.
Activities in the Game:
You can paint on ready made outlined uncolored images or draw on blank screens.
You can choose multiplayer option where 2 kids can draw at the same time and compete with each other.
Draw and paint any images and save the picture to your gallery.
Paint the images fully and score maximum points.
Share your drawings and paintings with your friends.
Game IMAX presents new concept for kids. Nowadays kids are habituate with the online shopping, but they don't know the actual enjoyment of shopping from shopping mall/shopping center, so go to the shopping mall with your list of items to purchase. And along with the shopping fun we are also providing awareness to clean the shopping center. And last but not least fruit cutter mini game also available for some extra entertainment.
Features or Phase of the game are as under:
Shopping View
Cleaning View
Fruit Cutting View
Recycling View
Four Different Character
Dish kids washer is an exciting kid's game where kids are going to take a tour to wash dishes and keep the utensils clean.
There are different interesting views that give your kid fun and also learn how to wash dishes, fix the
cracks on the dishes and decorate the table with clean dishes.
Kids Dish Washer game will help to learn different shape of utensils.
There are mainly eight views
Hand Wash View
Machine Wash View
Dish Clean View
Dish Set View
Dish Setup on Table View
Food Decorating View
Table Cleaning View
Cracked Dish Fixing View
1) Hand Wash View
In this view you put utensils into the sink and rub utensils with scrubber, add some liquid from soap and then wash it with water.
2) Machine Wash View
In this view you need to place utensils in dish washer machine and turn the machine on. Wait for some time and clean utensils will be ready.
3) Dish Clean View
After cleaning utensils you need to dry the utensils, so rub utensils with a towel and put it in a bucket.
4) Dish set view
Now you have cleaned variety of dishes, now it's time to identify and make sets of dishes, arrange the dishes as it comes and make its set.
5) Dish Setup on Table View
Here you need to setup table so place spoon, fork and dishes on the table and be ready to take yummy food.
6) Food decorating View
So you are ready to take food, just place your favorite food on table and start your lunch.
7) Table Cleaning View
After enjoying your favorite food it's time to clean table, put dishes away and clean table using Towel.
8) Cracked Dish Fixing View
Don't worry if you break any utensils, here you gonna learn how to fix cracked utensils. Just take all pieces of dish and apply gum on it and dry it with dryer. That's it your utensil is fixed.
Welcome this monsoon with new game "Baby Hospital".
Wow…!!! See all cute little babies enjoying in the rain…how fun is it, right? But what happen to some of the baby are they sneezing and mood less… Let's see what's wrong with them??
Oh. They are having fever and they need a doctor in hurry, so you are the one they need. Help them as real doctor. Prove you're an amazing doctor when you use your whole.
These cute little babies are infected in rain. So start treatment by choosing from four adorable babies, you can use many different kinds of medical tools to treat the babies. Here you can do all the following things for them, such as use your handy toy thermometer and check for a fever, use allergy spray to check allergy, cream to heal injury, injection given in pill form, brush her teeth. Sometimes it's hard to know what's wrong with a baby, but with your help and expertise, you can get them healthy in no time
And at last make the babies happy by painting with the stickers, colors and lots more painting accessories.
Therefore, if you really feel interested and excited about such a hospital game for babies, please don't waste time. Join our Baby Hospital, and enjoy the experience of being a professional doctor.
Activities in the Game:
Diagnose the baby when you check for a fever, listen to her heartbeats, or even use the x-ray.
Amazing treatment tools like injection, handy toy thermometer, allergy spray and you can even help the baby to brush her teeth.
Use everything in your kit and give your baby patient suitable treatment to make her feel super.
Different sticker to make baby happy.
What's inside?
12 doctor tools toys! Like the stethoscope, thermometer, injection, and x-ray and many more.
Treatments like bandages, cherry cough syrup, tissues to wipe away their sniffles, and a toothbrush to clean their teeth.
Different colorful bandages, plasters.
4 adorable babies that need your help.
Enjoy being doctor with this baby hospital game and make them happy.
Hey kids have you ever help your mommy in her routine work? If no, then start now to help her. Game IMAX has arrived with so wonderful game for kids called "Kids Washing Clothes… Learn how to wash cloth in proper manner.
In this game we include two main activities "Machine Wash" & "Hand Wash". As the game starts select one activity. In Machine activity first use different buckets to divide the white and colored clothes to wash. Put all colored cloths in washing machine, add washing powder and ON the machine. Dry all clothes outside after the wash.
In hand wash activity, soak the cloths in bucket fro few minutes, and then start to wash with detergent and Beater & water. After complete hand wash dry the cloths outside. After dry all clothes ironing all those cloths and fold properly.
Activities in the Game:
Use different color buckets to divide the white and colored clothes to wash.
Select and drag to place, apply, on/off etc.
Amazing graphics which enhance the gaming.
Very smooth to play without any interruption.
This game intentionally developed for kids to learn how to wash cloth.
Choose your favorite source code from any of these above given games or you can even have a glance at thousands of variety of source codes of iOS, Android and also high graphics 3D games at the lowest price in the market. Customize your source code easily and prepare any game of your choice by yourself and earn an easy revenue from it. SellMySourceCode is one of the top platforms in the world to buy and sell apps and games source codes. We make sure to provide you with the best quality of source codes and service so that you can easily buy at the best prices in the market.
3424 Views | Date :February 17, 2016