Get Your Own Thrilling Hidden Object Game on Playstore Within Days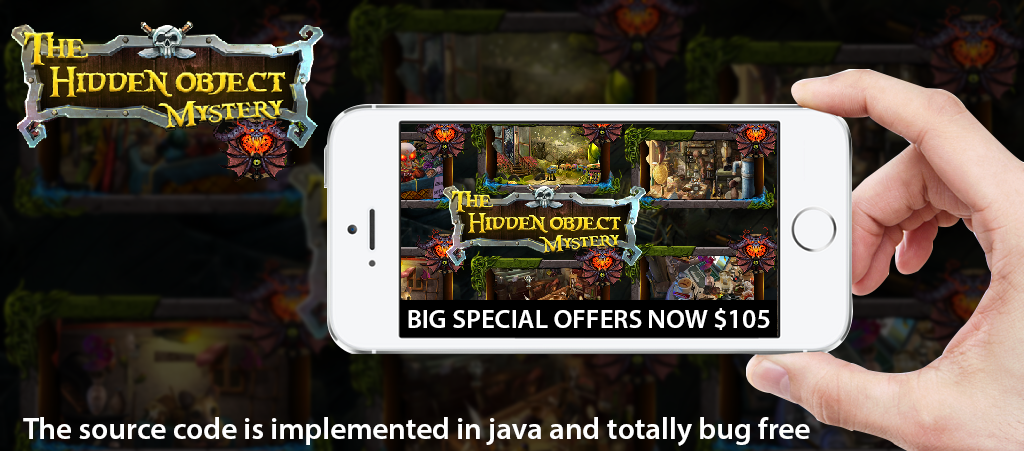 Hidden object games are surely one of the most thrilling and exciting games that we find on the Play Store and the good thing is we never get bored while playing it. Have you ever thought how amazing it would be if you owned one of those games for yourself? Sure it would be amazing to see the huge number of downloads and seeing lots of people around the world are enjoying your unique creativity. Here's the best opportunity to build a hidden game of your own and that too instantly without even if you don't have any coding skills.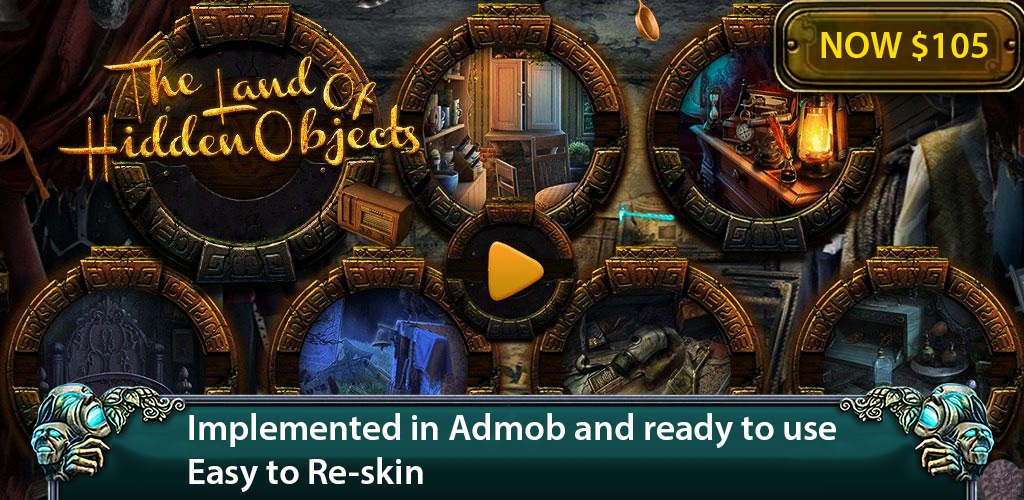 Below given are few of the top source codes of the best and different variety of hidden object games.
Journey Hidden Objects is a free game in which your observation and find skills will be challenged like never before!
The game principle is simple: Find a series of hidden objects in a scene! Various objects and environments are available allowing you to replay, resume and pause any scene several times in different configurations!
The ancient and abandoned land has lots of mysterious unsolved murder cases remaining to be solved and the police were also not able to solve them. Become the super detective and find out all the unsolved murder cases in the palace and find out all the killers. Go to each and every murder spots and find out all the possible clues and some hidden objects in there. Find out the finger prints or blood marks in there. Use amazing power ups in the game while in trouble. There are 10 different murder scenes and 5 different levels to be completed in each of the murder scene.
Welcome to the city of crime where the crime have risen again and you have to become a super detective and start your investigation activities to bring all the criminals to justice. Look for all the suspicious hidden objects in the room which will give you clues to get the identity of the criminal and get closer to them. Find for the hidden name of the criminals on the walls of the crime scene and also search for some numbers that will give you more clues about the criminals. Use your detective special magnifying glass to see some of the objects that are not visible to the eyes.
The crime in the city is increasing day by day and it is time to put an end to it. Investigate on all the crime scenes and find out all the Hidden Objects that you find suspicious. Use the special detective lens to find the objects that are not visible to the eyes. Find the hidden name of the criminal in the crime scene and also find a hidden number at the same spot. Watch your time as it is running out and there are lots of different levels yet to be completed.
You can easily customize any of these apps into any theme that you like just by changing the 2D graphics, icons, Default images and sounds.
The source codes are made with amazing sound effects and total fun for all kids.
The source code is outstanding and is implemented in JAVA
It is already optimized for Marshmallow
Admob implemented & Ready
Choose from several difficulty levels
Simple and unique game play!
Use hints that will show you the location of an item
Hints are limited so use them carefully
An extremely fun game for kids
Awesome sound effects
You can easily customize this App Templates to any theme of your choice by just changing 2D Graphics, icons, Default images and sounds.
You can easily edit any of these hidden object game source codes and apply theme or plot of your imagination into it to make it look even more amazing. These were just few of the top Android Criminal case games source codes in the app store you can find lots more the world's best platform to buy and sell source codes at SellMySourceCode. Also have a look at the other categories of app source codes like iOS, Android and 3D games and apps.
2925 Views | Date :May 3, 2016