The Latest And Smartest Wristbands Of 2015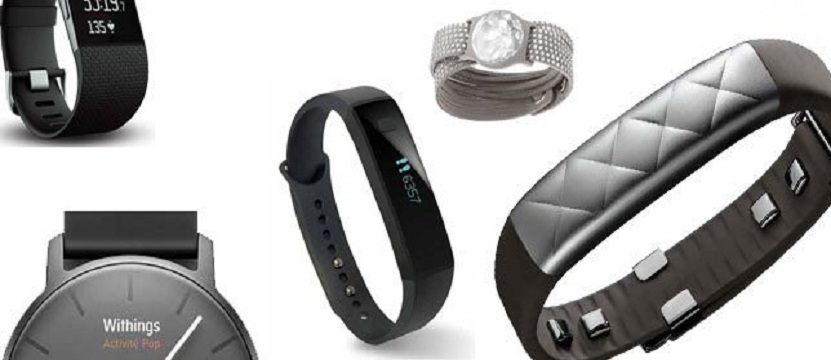 In this fast technologically growing world,devices are getting smaller and thinner and finally we even have it on our wrists. The wristband technology have become a rage over years giving the customers wide range of options like for home use, use while work , while exercise etc. The benefit of being able to use it anywhere has made the wearable change the shape of customer interaction, information and well being.
The top smartphone companies are also moving towards the wearable technologies due to its rage and also making it connect directly to the smartphones ,cars and even some health care devices. The smart wristbands helps us stay connected with our health and condition.
In January 2015 the latest smart wristband show was launched at the consumer Electronics Show which introduced the latest technology next generation technologies of it. A broad list of the latest smart wrist wearable technologies are given below which is all set for the year 2015.
1) Jawbone UP3
• A wireless ,water resistant wearable wristband having sensors to track your health that can tack your heart rate and automatically sync through blue tooth instantly.
• It recognizes your activities everyday whether you are working ,relaxing or biking and syncs the data automatically into your smartphone and gives a detailed picture of calories and workout.
• The bioimpedance technology adapted from bodymedia makes it unique from all other devices and it costs around $179.99(Rs. 11180)

2) FitBit Charge
• This device tracks your condition while exercising, cycling, steps taken, distance travelled, calories burned and active minutes during workout and logs the strength stats and syncs them to your mobile device.
• It adds achievement badges and add them to your dashboard once certain goals are completed.
• The OLED display Caller ID display lets you view all your calls when the smartphone is within range and this device would cost you almost $129.95(Rs. 8074)

3) FitBit charge HR
• It's a high performance form wristbands that can monitor your heart rate continuously and activity and log the burnt calories during your workouts.
• The device syncs the status automatically to your computer or smartphone and the purepulse heart rate sensors helps you get automatic heart rate monitoring during workouts.
• The charge HR has lot of functions similar to FitBit charge but adds an additional sensor to track heart rate fitness all day long and would cost you $149.95(Rs. 9314)

4) FitBit Surge

• This is a super watch designed for fitness minded people with a built in GPS, multisport functionality along with continuous heart rate sensors to monitor the heart beats per minute along with an automatic tracker, sleep detecting sensors, text and call notifications.
• The built in GPS allows you to track the elevation and split times to keep the track of exercise in real time and also gives the user ability to track and classify their workouts.
• This smart device might cost you around $249.95(Rs. 15545)

5) Healbe GoBe
• This superb wearable technology device comes with an automatic built in body manager and three built in sensors that helps track fitness and exercise regimes and uses a HealBe Flow technology to monitor heart rate, calorie intake and the number of calories being burnt.
• It comes with an oval shaped area having sensors to monitor your fitness level and track glucose level.
• It is also waterproof allowing you to use it while swimming or even out in rain. Also has a USB plug in to charge.
• At a price of $299.99(Rs. 18648) this device is bit costly but it is worth every penny paid for it due to its specifications.

All these new wearable technologies allow to interact with our body health and eases our life to a new extent.
Also view : The Latest Android L News
1658 Views | Date :February 10, 2016