The Latest Predictions for the Future of Mobile App Development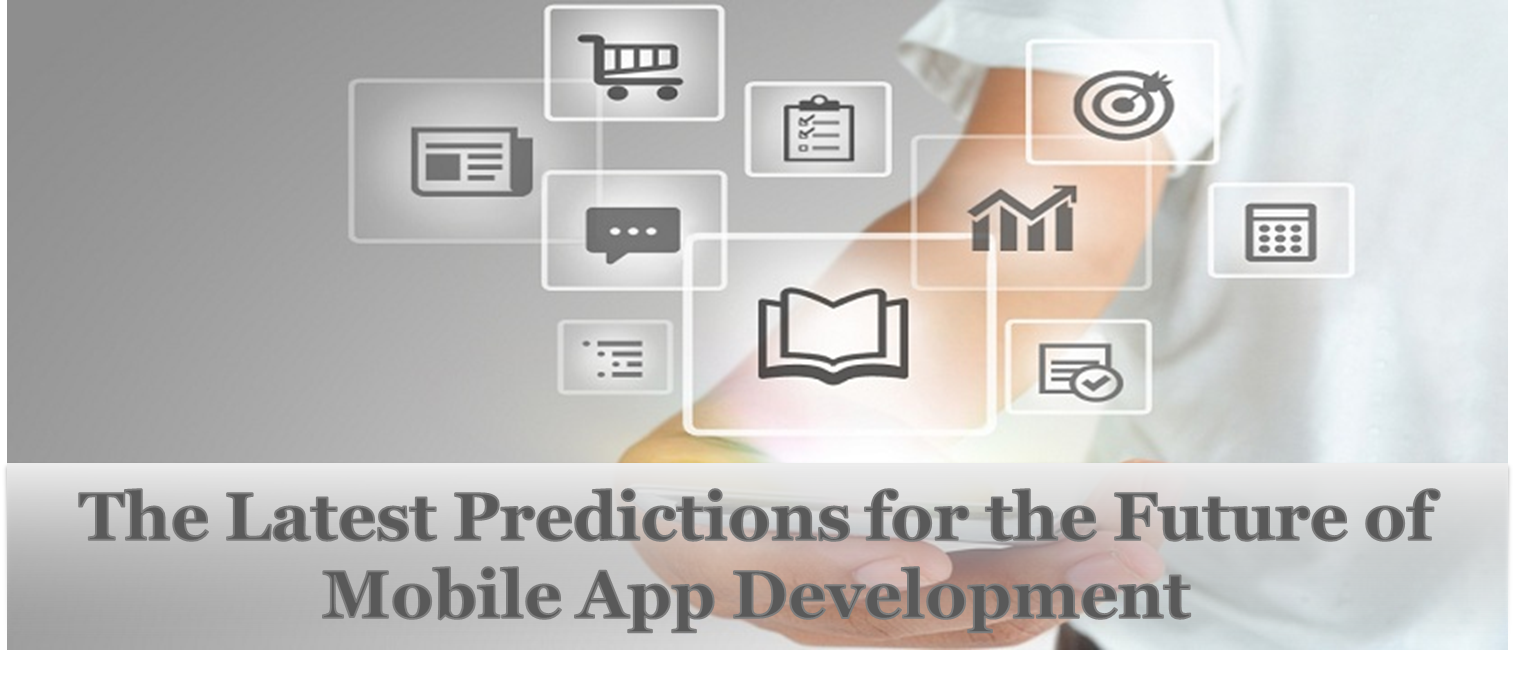 The competition of mobile app development is constantly increasing and it is always fierce. It is impossible to know the latest trends which will be on the top in upcoming years but we can surely predict few of it. Many app developers are already curiousto know about the latest news and trends in store in the upcoming years. Let's have a brief look at the forecasting of the mobile app development for the upcoming years.
App development will be moving towards wearable devices
The wearable devices are increasing in number with the rising number of companies simultaneously who are becoming very popular amongst the users. It also includes some other accessories like cars, televisions etc.
The developers will then have a huge opportunity and also a challenging task as they will now have to design software not only for smartphones but also for entirely connected latest devices.
Choosing amongst those devices might be a very difficult task. It is very necessary that the software always meet the demands and expectations of the users.
More security will be needed
Security is one of the most important features of any devices whether it is a mobile or a wearable. It is predicted that almost 75% of the mobile apps won't be able to pass the security most probably due to the misconfigurations in the apps.
For business works the security is one of the main concerns as they might be having very sensitive data of their company which might be put at risk due to lack of security.
Due to this reason the developers must take focus and ensure that their app is secure especially for enterprise users.
A perfect testing of the application is needed to make sure of the overall functionality of the app and its proper performance.
Taking up micro moments
Another latest prediction is that the engagement techniques of the mobile users are moving towards "micro moments".
This movement will result with the need of developers to think and work differently with their application and make sure that the program will connect with the users in a better and more comfortable way.
Now the singular applications will no longer be needed, so instead of that the developers will have to connect with the users in very short bursts lot of times.
These predictions need not come true but also we must be ready for anything when it comes to app developing as it might happen that there might be some predictions which we might have left out. Get all the news about the latest mobile technology news and app development news from SellMySourceCode.
1191 Views | Date :February 10, 2016